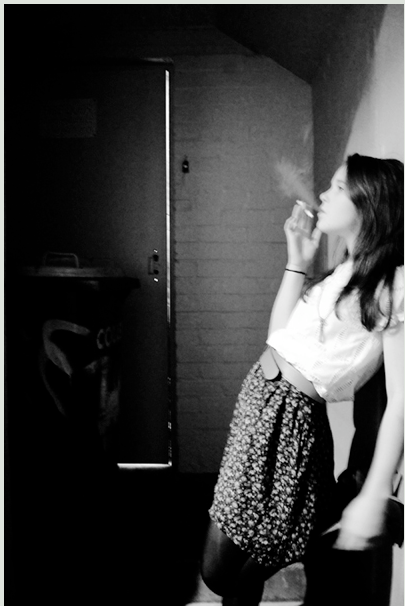 I wish to feel smaller
under your sheets.
I wish for the whole truth
every time you speak.
I'm thinking about how you care half as much for me
While I watch you arrive, smoke cigarettes, sleep...

And I guess it doesn't matter what I say or what I seem
You stuck what I felt for you in the pocket of your jeans
Ignoring me the morning after
isn't enough
and I swear I'm gonna cry.
I'm sick of trying to be tough.