whenever i clean my bedroom i put rave-y music on.
i don't know why but it always gets me in the mood to clean.
P:

and i always procrastinate the cleaning by altering clothes
todaay's alteration is a shirt that i bought the other day from an op shop.
it's a sup pop records* one. (L)!
$4.00

and the week before in noosa i stumbled upon a rather interesting find.
a vintage leather skirt. yum yum
$8.00

i'm bringing nineties back ;)
with a 13 dollar outfit.
photographing ensued.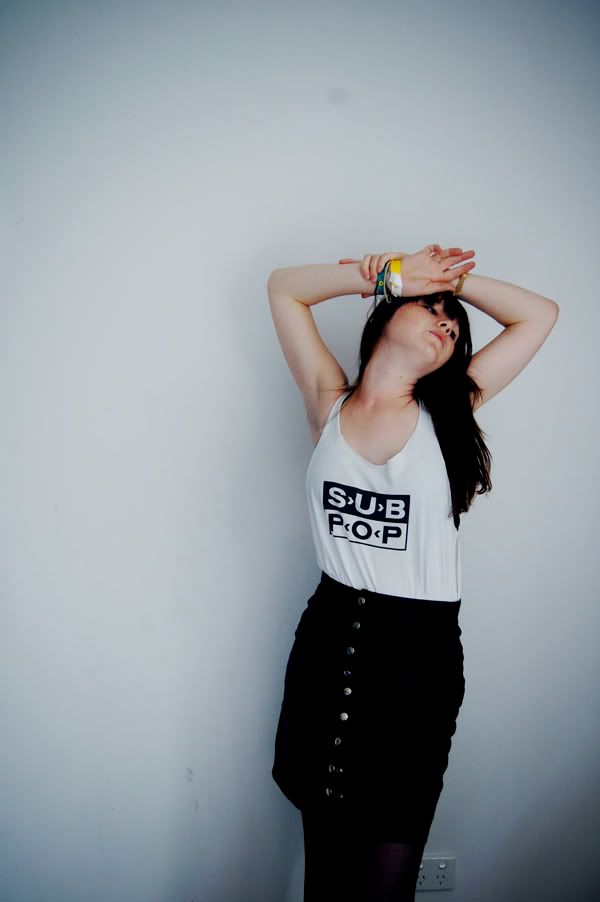 *these guys have producesdrecords from artists like
- the jesus and mary chain
- the shins
- the postal service
- iron and wine

ie. lots of really good bands.